"I am not the same, having seen the moon shine on the other side of the world." – Mary Anne Radmacher

Christmas is a time when you want to spend it with your near and dear ones. It is a great festival, with a lot of merry making, food and wine, chocolates and gifts and more. But without being the Grinch here, there is no denying that the festival can be a tiring one. It is also a time when the stress amount seems to be the highest, and sometimes for no reason at all. So before you start unwrapping those Christmas stockings and socks, and putting up the tree, we would advise you to head out to another country and experience the glitz and glamour of the festival with a new perspective altogether. Thailand would be an amazing place to go spend your Christmas and New Years and to attend Yoga Retreats In Thailand too. Here are a few reasons as to why you should consider doing that. Please read on and be well-informed.
The weather is awesome
We do not need to say any more. You get to slide on a pair of sandals and head on to the beach to sunbathe, rather than strapping yourself with boots and shovel snow before you head out to work. Which do you prefer? There are plenty of days in Thailand where you would experience enough of the sea, sand and the sun, and you can take plenty of pictures around to make your near and dear ones back home jealous of your trip too. This is worth every penny you would be spending on a Christmas in Thailand.
The majestic beaches
Planning a day on the beach on Christmas Day isn't the prerogative of the Australian folks anymore. Thailand has some of the best beaches in the world, and with the 25th being just another ordinary day in the country, you would have enough of space on the beach to celebrate yourself. Laze around, lay back, unwind and relax on the beach, and enjoy the Christmas surroundings with the locals. Rather than have it back home with ten people squeezed at the table and sitting on squeaky chairs with too much noise around.
It is all about the experience
When you spend Christmas away in a land which is foreign and with a culture that is alien to you, it would be an enriching life experience to remember. These days, when you are at home Christmas is so materialistic and dull. You would long for a time when the season of giving was all about spending time with near and dear ones. But the buy-buy culture of the season has taken over and you want to get away from it all. Whatever be your motivations, Christmas is a time for you to reflect on the inner self. It is a time to go out there and experience something new. Spend your time with the locals in Thailand, take this time to learn more about their culture and spend time with them to celebrate the season of giving as well.


What to do in Thailand during Christmas or New Years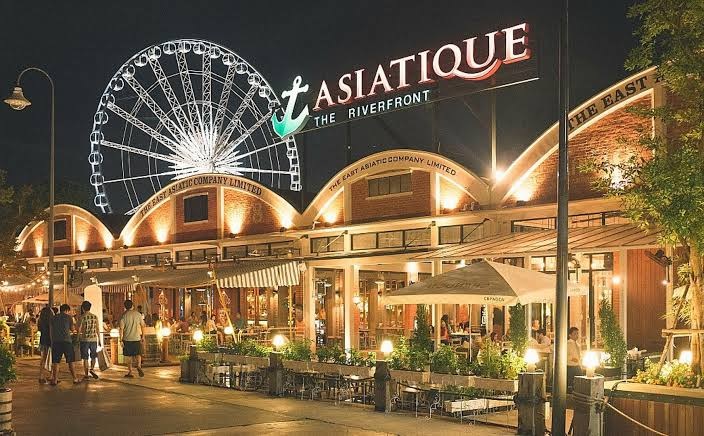 Spend time at the famous Asiatique

What is the Asiatique? It is a very big and an outdoor entertainment complex bang on the river front which is just south of the famous Chinatown. The bazaar is very well lit up for the festivities and you would find a whole lot of Christmas feelings and touches here and there at this place. This place also has the largest Ferris wheel in town, and it has dining options with lip smacking delights to choose from. There is also a midrange shopping mall for shopaholics to immerse in. And there are other entertainment options that wait for your presence too.

You could go Christmas shopping
One of the major activities that people do in Bangkok, Thailand and which is excelled all year long is shopping. It is during the December month that there are promotions, sales and offers on display at about every major retailer's outlet. And these holiday sales are the best to grab a deal from. Every mall around would offer customised gift-wrapping services too. So if you are planning to head home with gifts and are worried about customs reviewing those gifts, the gifts can be wrapped with the side open so as not to ruin the wrapping and the contents can be viewed. The Chatuchak Weekend Market is the place to be for shopaholics. This is one of the largest outdoor markets which sells alot of items such as art and handicrafts, silks, clothing and many more easy to carry stuff that make for perfect gifts to take back home.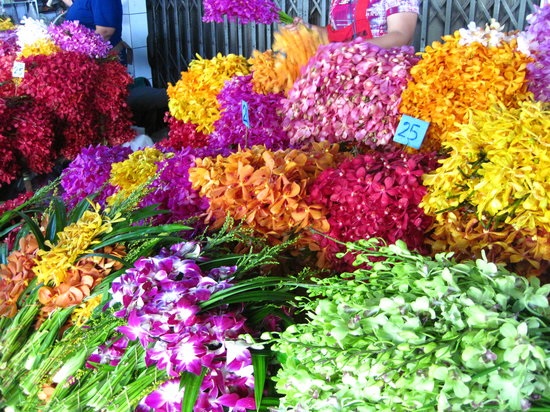 Walk along and admire the Pak Khlong Flower Market
When in Bangkok, Thailand, you must pay a visit to the Pak Khlong Flower Market. This is a place where you get to admire the most exotic flowers and plants that you have ever seen. This may not be like your other Christmas traditions to follow, but the locals here do that. And this could make your holiday a unique one where you get to be amidst thousands of blooms, making it a memorable time. The Pak Khlong Flower Market is situated in the southern part of the Grand Palace and Wat Pho, and is a culmination of beautiful sights and smells too. It is loved by the local residents and is open twenty four hours as well.

Enjoy the yoga retreats and detox as a part of your Christmas plan
This Christmas, start the journey of your life with a life changing experience which will help refresh the body, the mind and the soul. Place high emphasis on the benefits of inner healing, with the help of therapists and gurus at your service at the yoga retreats in Thailand. Thailand is known well for its beaches, the climate and the friendly local people. And all of this combined, helps you to relax and unwind, far from the hustle and bustle of daily life and the maddening crowds too. Renew your health and vitality with detox plans that are proven to be safe and very effective as well. At the detox retreat centres, all ingredients used are one hundred percent natural and organic, and they help you flush out the impurities as well. Relax and be calm while the professionals take on your needs and help you with this journey.

In a nutshell…
So here were many reasons as to why you should be spending Christmas in Thailand. If you have been to Thailand during this festive season, do write in and let us know how your experience was.