When talking about Manchester, many predictable things spring to mind: The Smiths in the 1980s, historical rivalry between Manchester United and Manchester City and the jagged structure that is the Hilton building, which soars the North West skyline. However, in recent years, Manchester has become an iconic metropolis that is home to arguably one of the UK's most stylish and fashion savvy population. When pacing through on a Saturday morning towards the Northern Quarter, which is positioned strategically between Manchester Piccadilly and the Arndale Shopping Centre, your eyes are immediately met with a plethora of quaint and quirky independent boutique stores and vintage clothing warehouses which could rival the fashionable and artistic qualities of London's East End.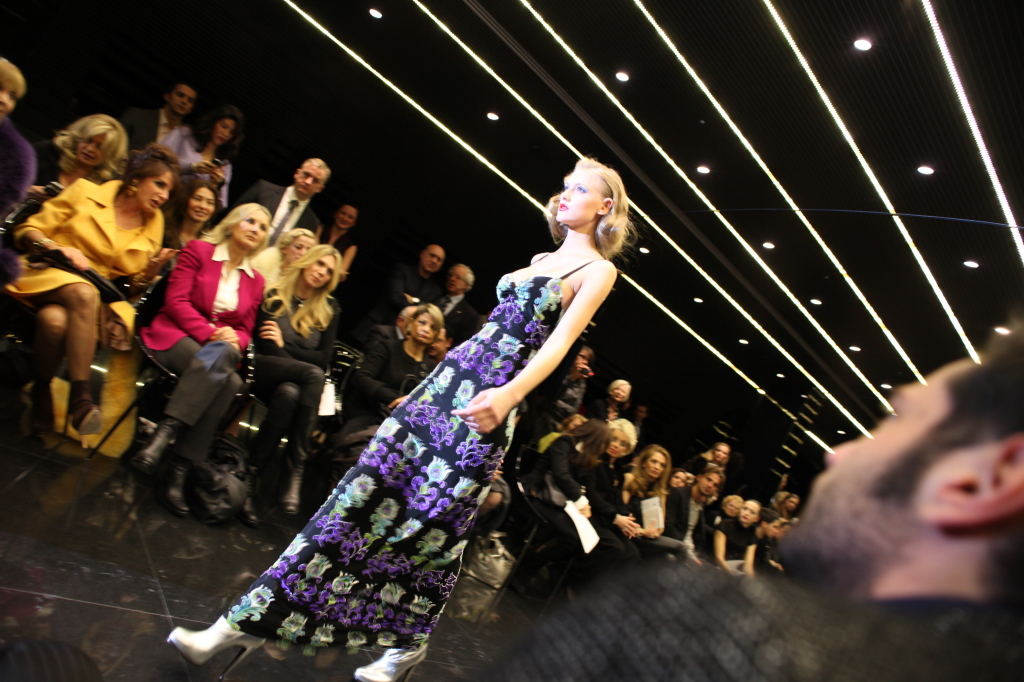 What strikes you the most about this intimate pocket of Manchester's centre (aside from the bold and creative murals which are laid bare across side streets and period buildings) is how creativity is expressed in the clothing of the many fashionistas who pass you by. Drawing from recent show seasons, from designers such as Chloé and Tommy Hilfiger, who have featured throughout their F/W seasons the versatility of denim, it's clear accessibility and affordability is key. Unsurprising, considering the city consists of a mostly student populous who follow trends which have transcended from various seasons in London, New York and Paris Fashion Weeks respectively.
Stores such as COW, situated on the outskirts of the Northern Quarter closer to Piccadilly and Blue Rinse, nestled down Oldham Street, prove to be a melting pot for aspiring fashion followers and also the anti-followers. What appears to be a popular fashion staple, aside from those essential vintage denim pieces, is the classic leather brogue. A once formal classic, many of the fashion conscious can be seen sporting these, traipsing through to Piccadilly Gardens, or casually perusing the rails of copious retail outlets. Vintage fashion appears to be firmly ingrained into Manchester's social scene.
So, whether you're into bright, kitsch Hawaiian shirts, slim fitting denim or the classic multi-seasonal brogue, Manchester's Northern Quarter appears to tick all of the boxes. Next time you're looking for that key piece, which is both affordable and easily accessible, perhaps draw your attention to what Manchester's fashion scene has to offer. You may be surprised!