So, it's January again, and a lack of routine and overindulgence over the festive period has left you tired, bloated and a few pounds heavier than you'd like to be. Like many of us, this is the case for me every single year, but I grew sick of being sucked in by whatever fad diet is the trend this year – juice cleanses, keto, intermittent fasting etc. While these diets make you feel good in the short term, they are not sustainable solutions, leaving you falling off the wagon after a couple of weeks and drifting back into your bad habits once again. Last year, I decided enough was enough – that I needed to make proper lifestyle changes to get healthier. These changes needed to be low effort but high impact so I did not feel deprived, nor grow bored of a healthy lifestyle like I had done in the past. My solution? Recipe Boxes. Hear me out – the weekly shop delivered to your door, ingredients in exact quantities with options for portion and calorie control – What more could you want? Especially when you live a chaotic life like me.
So over the past year I have tried and tested four of the leading recipe boxes so that you don't have to. For three months each, I ate my meals exclusively from Mindful Chef, Gousto, Hello Fresh or Green Chef, and this is my expert review. (Spoiler Alert – there's a clear winner: Mindful Chef all the way!)
See the table below for an overview of the boxes at a glance. Mindful chef (highlighted in bold) was easily the top pick for me.
I've tried to keep my review brief – but if you have any questions, feel free to leave a comment below.
| | | | | |
| --- | --- | --- | --- | --- |
| (All scores out of a maximum of 10) | Hello Fresh | Mindful Chef | Gousto | Green Chef |
| Quality of ingredients | 7.5 | 9.5 | 8 | 8 |
| Value for money | 9 | 9 | 8.5 | 8 |
| Healthy Eating | 6 | 10 | 7 | 9 |
| Range of weekly choices | 7 | 9 | 9 | 8 |
| Environmental friendliness | 7 | 10 | 9.5 | 8 |
| OVERALL RATING: | 7 | 9.5 | 8.5 | 8 |
Mindful Chef
Ticks all the boxes
Mindful Chef is easily my top pick out of the recipe boxes I trialled, and I still have my subscription running now. I don't have a single complaint about any of the recipes I have tried thus far. In terms of switching to a more healthy lifestyle, Mindful Chef makes it so easy. All meals are calorie counted and nutritionally balanced to be high in protein, and totally complex carb free! I was left feeling satisfied after every meal and have totally lost that sluggish, bloated feeling that was lingering after overindulging during the Christmas holidays. In particular, I would recommend their Cashew chicken curry with black rice (pictured) and Tikka smoked tofu skewers with apple slaw, both absolute favourites for me and my husband.
One thing which particularly stood out for me about Mindful Chef is that the quality of ingredients was so high, with all meat being free-range and sourced in the UK. I've also found that Mindful Chef has given me a newfound understanding of vegetarian options. They offer such delicious choices that I would never normally have tried, and my husband and I now eat meat free two days a week! Now for the big news, not only do I feel great, and have so much more energy than before, but after using Mindful Chef for just a few months I lost 10lbs – all without even trying!
To add to how great the food is, Mindful Chef is also an amazing company in other ways. For every meal you eat from them, they provide a school meal to a child in need. It feels great to know that by trying a new way of food shopping I am not only reducing my carbon footprint, but having a positive impact on the community at large.
Author Edit: After reading my review, the kind folks at Mindful Chef have given Lifestyle Reviewer readers a discount code for £10 off their first TWO meal boxes. If you want to give them a try – this is a great way to do so very cheaply! Use code LIFESTYLE10X2 or CLICK HERE to automatically apply the offer.
HelloFresh
One for the students?
I had very high hopes for HelloFresh, as it was a company I had heard lots about. I had seen raving reviews about it, and I would, to a certain extent, agree with the positive feedback it has been given.
Now, the first thing I would point out is that HelloFresh is not great if you're looking to do a January detox. Sure, the recipes are delicious and the instructions are easy to follow, but a lot of the meals were quite carb and saturated fat heavy. Don't get me wrong, I was very pleased with the amount of cheese on offer in these meals, (I would put cheese on cereal if I could)- and was a particular fan of their vegetarian take on traditional spaghetti bolognese, using lentils and mushrooms to add texture. However, my goal was to get healthy, and eat meals which were nutritionally balanced. So, for me, HelloFresh was not quite the right fit.
Though more eco-friendly than a typical weekly shop in a supermarket – will pre portioned meals meaning less food waste, I found that HelloFresh still used a fair amount of plastic packaging. For example, each box contained two or three plastic bags of ice used to keep the food items cold and fresh. Seeing as some of the other boxes had more innovative ways of overcoming this, HelloFresh loses marks for this in my books.
I think that HelloFresh would be a good fit for students. They always seem to have a discount offer running so are very affordable, the recipes are so easy to follow- perfect for someone lacking culinary skills! – and they offer great home-cooked comforting classics.
Gousto
Family- friendly, but not waistline friendly!
Gousto was probably the most family friendly of the recipe boxes. It offers lots of hearty feel-good dishes that are child (and husband) friendly. The ingredients seemed to be fresh and seasonal and the recipes were really tasty – I particularly liked the Aubergine and tomato pasta bake, though it was not a particularly healthy option. Though the food was delicious, I would not recommend this recipe box if you're trying to eat more healthily or get in shape. Lighter options are available, but lots of the recipes on offer are very carb heavy. I found that after a few days of eating complex carbs I felt sluggish and bloated – the exact feeling I was trying to avoid. I did like, however, that the packaging was 100% recyclable. Gousto have even developed an eco chill box made from cardboard to keep your food cool and fresh in transit without the need for plastic bags of ice (unlike Hello Fresh).
One criticism of Gousto is that though theoretically they offer a broad range of recipe choices each week, I found that many of the recipes were unavailable to order – presumably out of stock. This meant there wasn't actually much variation of choice on offer.
I would recommend Gousto to try, but it is certainly more indulgent – it is not quite right for those of us who are looking to use recipe boxes as a simple way of leading a healthier lifestyle. Although, perhaps you have more self-control than me…
Green Chef
Nutritious, eco-friendly, but uninspiring
As suggested by the name, Green Chef delivered in terms of both healthier options and eco-friendliness. The company itself is carbon and plastic neutral, which is a real bonus to know you are helping the planet. I noticed throughout this trial process that my kitchen bin took twice as long to fill up, since there was no unnecessary food packaging.
What was good about Green Chef is that, like Mindful Chef, they offered predominantly nutritious, portion controlled meals. I was impressed by how easy the recipes were to follow, but did not find the meals as adventurous and those some of the other companies offered. Being such a foodie myself, I need meals to be exciting and delicious when I'm eating healthily, or I'll find myself quickly falling off the wagon. For this reason, I think GreenChef needs to diversify their menu if they are to compete with other 'healthy' recipe boxes. I would also say that while the subscription prices were reasonable, Green Chef didn't seem to have as many discounted offers or deals as some of the others, so the value for money wasn't quite as good as this fake check stub maker shows. 
I think overall Green Chef is a good option for those of us looking to make our meal times faster and easier, while still having tasty, nutritious food. But, If you have a more sophisticated palette, you may get slightly bored of the choices they offer.
Author Edit: After reading my review, the kind folks at Mindful Chef have given Lifestyle Reviewer readers a discount code for £10 off their first TWO meal boxes. If you want to give them a try – this is a great way to do so very cheaply! Use code LIFESTYLE10X2 or CLICK HERE to automatically apply the offer.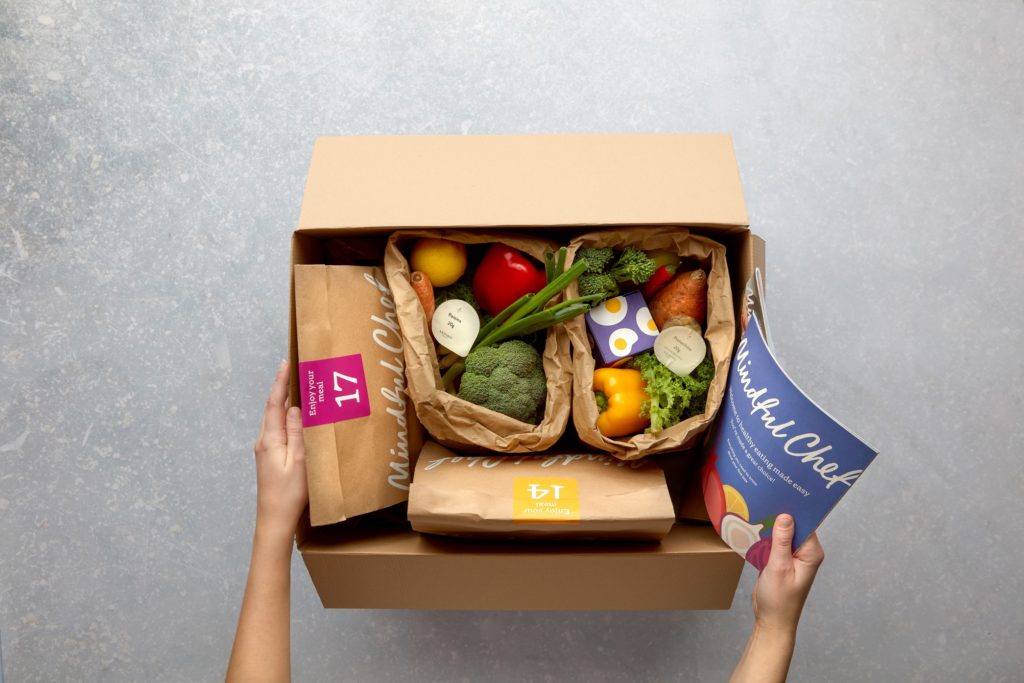 This article contains a sponsored offer from Mindful Chef.