Wild, the natural deodorant brand, have partnered with Switchboard LGBT+ Helpline to support their invaluable work providing listening and support services for LGBT+ communities. You can join the Wild side, and by doing so, support Switchboard LGBT+ & OnAMission charities by going to their website here. If you'd like 10% off, feel free to use my discount code: EmilyParsons
I let out a little squeal when I heard Wild were launching a rainbow Pride case as anyone who has ever met me knows this has my name all over it. You might be wondering why I would be getting so excited about a deodorant, so I'm going to try and explain… and hopefully convince a couple of you to join the Wild side!
Whether you use a roll on, stick or spray, you probably don't spend enough time thinking about the ingredients that go into your deodorant, or for that matter, where it goes once you've finished with it. Well, Wild wants to change all that with their refillable, natural deodorant.
Here's how it works:
When you join Wild, you get a reusable deodorant applicator or a 'case'. The cases are made from anodised aluminium so are really hard wearing. Mine has been thrown into my wash bag so many times and it's faring really well. There are a choice of colours from bright blue to pink and now they've added a stunning rainbow pattern to the pack.
Once you've picked a case, you load it up with a deodorant refill in your chosen scent. There are loads of scents to choose from and Wild even brings out new scents every couple of months. The deodorant formula is packed full of really high quality natural ingredients. It's aluminium-salts-free (the questionable ingredient in antiperspirants that blocks your pores) and has been scientifically proven to keep you smelling fresh as a daisy for 24 hours. I can vouch for this claim and you only have to look at some of their reviews to see it's officially got a big thumbs up from verified sweaty people. The deodorant is packaged in compostable bamboo pulp which you can pop in your paper recycling or throw on your compost heap when they're empty..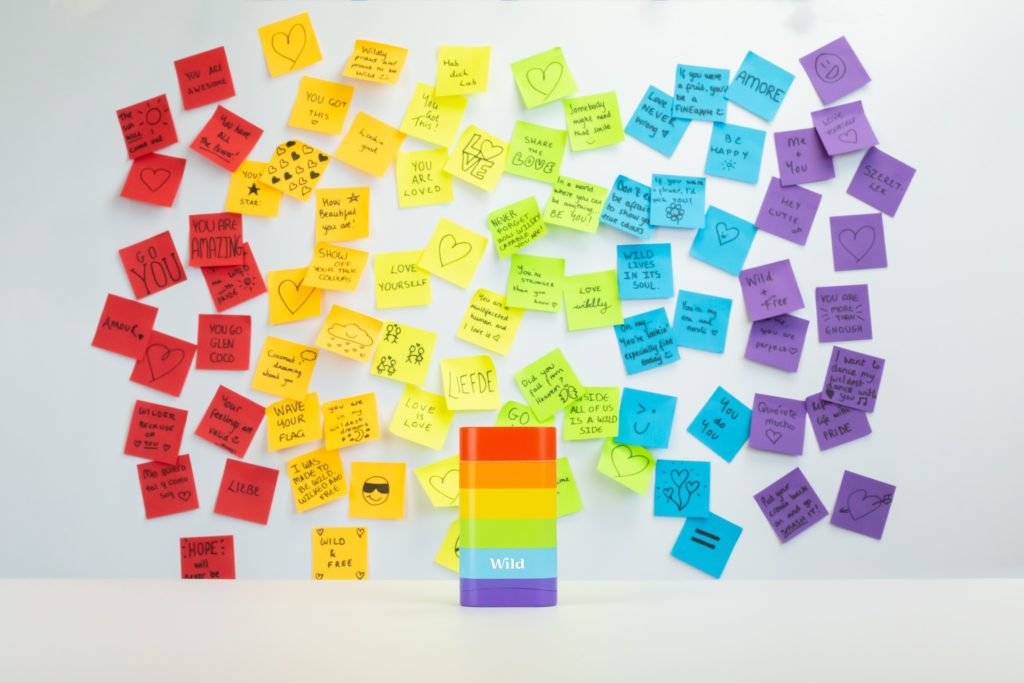 Pretty cool eh? But let's get back to the new Pride case…
One of my favourite things about Wild is their commitment to giving back. If you're not familiar with Wild's charity efforts, they pair up with a charity partner every few months and set themselves a fundraising goal. Recent partnerships have included Breast Cancer Now which coincided with the launch and their pink cases and most recently, their limited run of leopard print cases supported animal charity Born Free.  For both of these, Wild made a donation for each case sold during the partnership, stacking up some really impressive totals.  These partnerships are on-top of their baseline donation to ONAMISSION who facilitate sustainable tree planting projects across the world which a percentage of every sale goes directly to.

This time round, they've partnered with Switchboard LGBT+ Helpline, an incredible charity that provides volunteer-led listening and advice services for LGBT+ communities. Every time Wild sells one of their Pride cases, they will donate 50p to Switchboard and are aiming to raise a huge £10,000 throughout the partnership. I was really impressed to see Wild are seriously committed to making a lasting impact on organizations that are providing vital support services for LGBT+ communities. 
Whether you identify as part of the LGBT+ community, or want to show your support for those who do, Wild wants the cases to be a reminder that there is always space to celebrate everyone. I cannot wait to proudly display my case in my bathroom and let it be a reminder every time I use it that I can be my true, authentic self.
Rainbow cases are available from Tuesday 12t October. They are limited edition and so only available whilst stocks last (normally only a few weeks but, given how cool this case looks, it could be less!).
You can join the Wild side, and by doing so, support Switchboard LGBT+ & OnAMission charities by going to their website here. If you'd like

10% off

, feel free to use my discount code:

EmilyParsons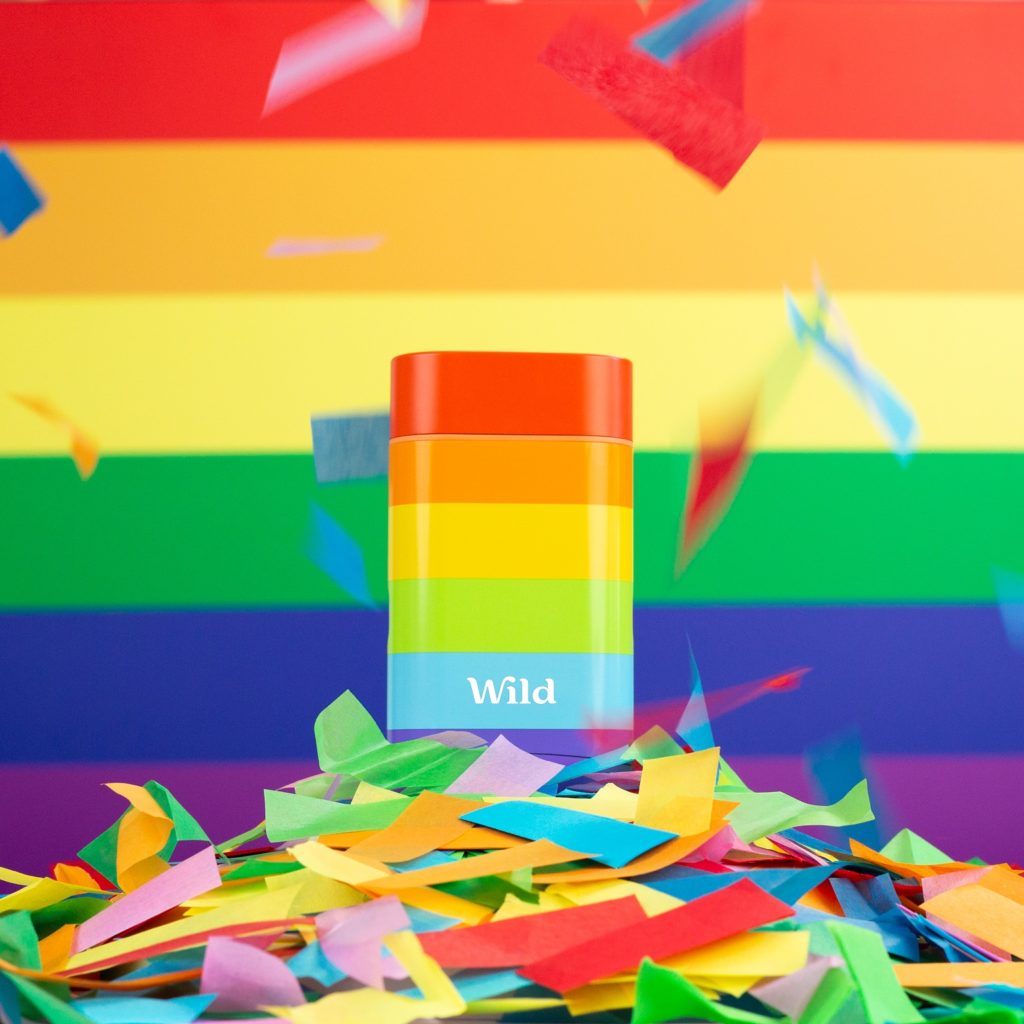 For more information on Wild's partnership with Switchboard LGBT+ charity, checkout their Instagram at @WildRefill. This article contains a sponsored offer from Wild.