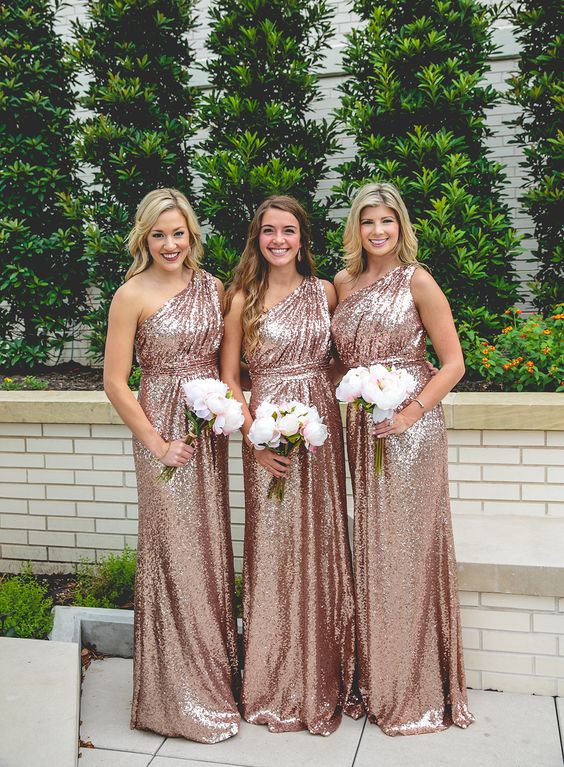 When the bridesmaids are at their wit's ends, they often resort to old and new fashion magazines. While leafing through the pages, did you notice how the bridesmaid dresses have changed over time? Instead of following one design blindly, the designers are experimenting with a bold colour like gold and different sleeve styles.
As the bride has already decided the matching colour to be gold and you are free to choose the dress style, put your focus on sleeves for a change. You might have checked out the silhouettes before buying, but have you noticed a sleeve style before? Take a look at this carefully-arranged list of different sleeve styles of gold dresses.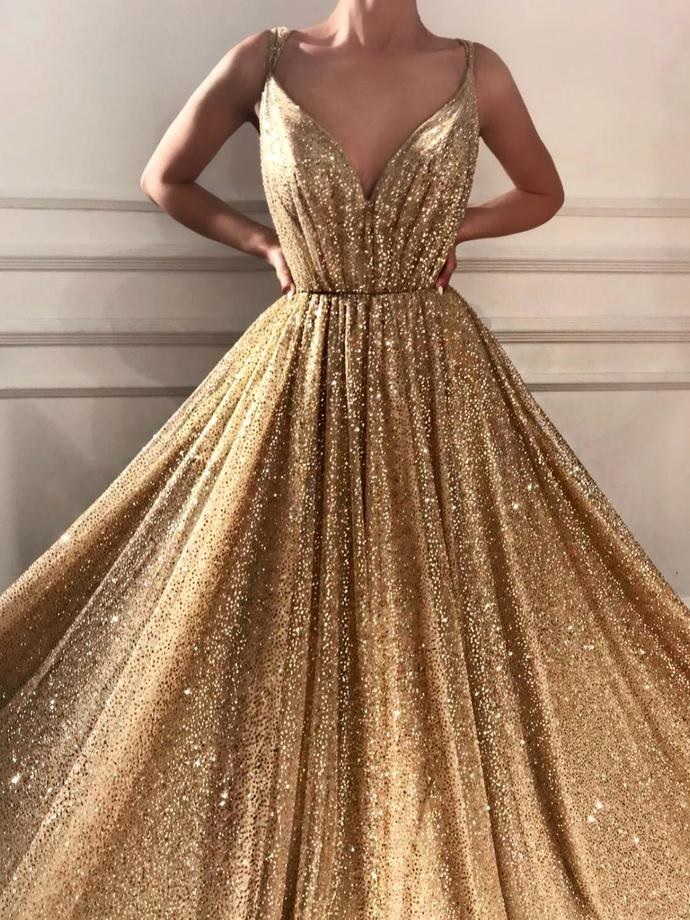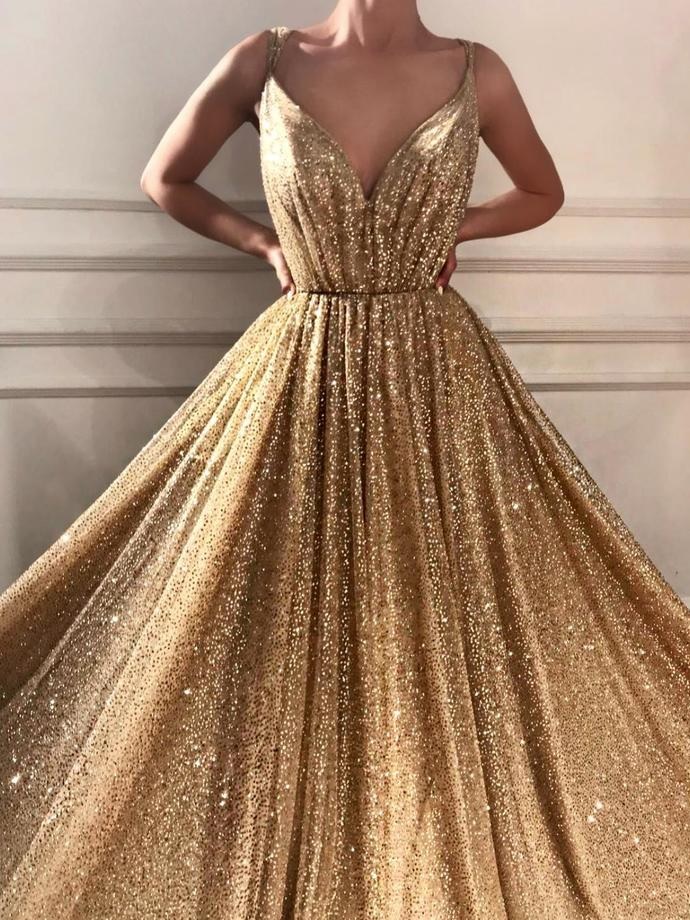 Spaghetti Strap
The current trends of gold bridesmaid dresses are showing special favour to spaghetti straps. You must have seen column sequin gold dresses, but have you observed how a sleeve makes the difference? The thin straps are not exactly sleeves but the style is going amazingly well with the empire waists or ball gowns. Instead of going completely strapless, the spaghetti straps, on the other hand, offer proper support. It is also a great choice for bridesmaids who wish to look bold, but with a safe choice.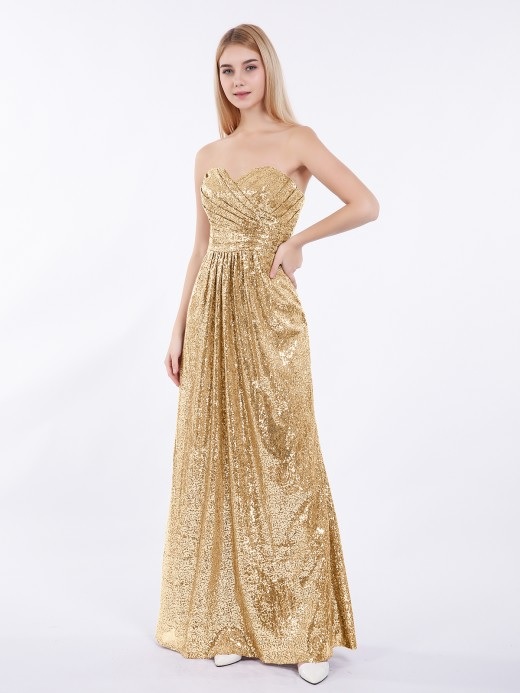 Sleeveless Gowns
A sleeveless dress is always sexy and the 'wow' factor goes up when it is in gold. Don't worry about wardrobe malfunctions; the fabric supports the bust. It is quite the opposite of spaghetti straps in which internal support is present. So, a sleeveless bridesmaid dress starts above the bust and accentuates your assets pretty well. Remember to pick a neckline that does not shift and leaves you with an unpleasant feeling throughout the party.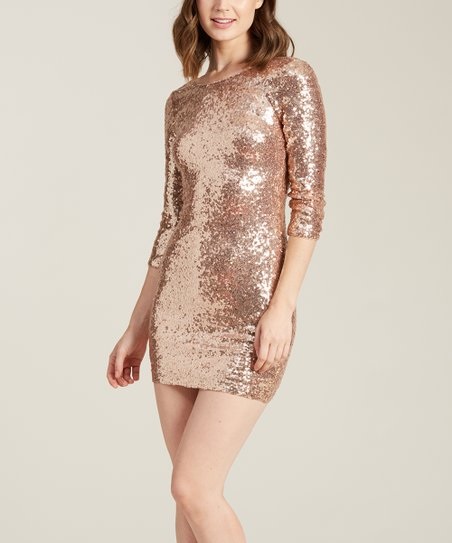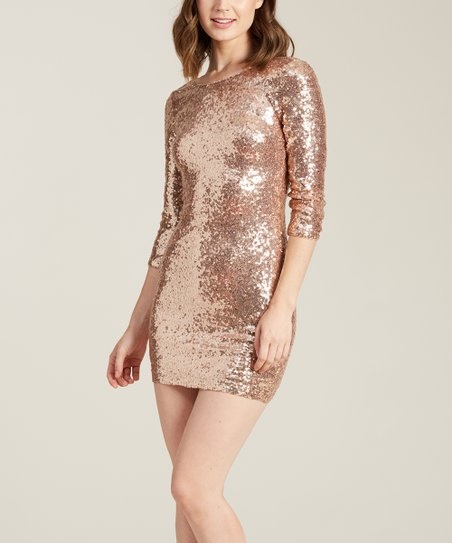 Three-Quarter Sleeves
Widely popular during the 1950s and 60s, this vintage and traditional style is making a comeback now. The three-quarter sleeves are typically found in knee-length gold dresses which are perfect for petite maids. The sleeve falls inches below the elbow and detailed lacework usually covers the upper arm. When the bride is a fan of vintage style and wearing her mother's gown, such a style will be more memorable for her. Nowadays, the bridesmaid dresses are lost in lavender, eggshell, pink, or beige, but the vintage gold will match with the wedding theme and put a smile on your BFF's face. There is another variant of the three-quarter sleeve, and it is bell sleeves. Gold is already a dramatic colour and the bell sleeves might be flattering.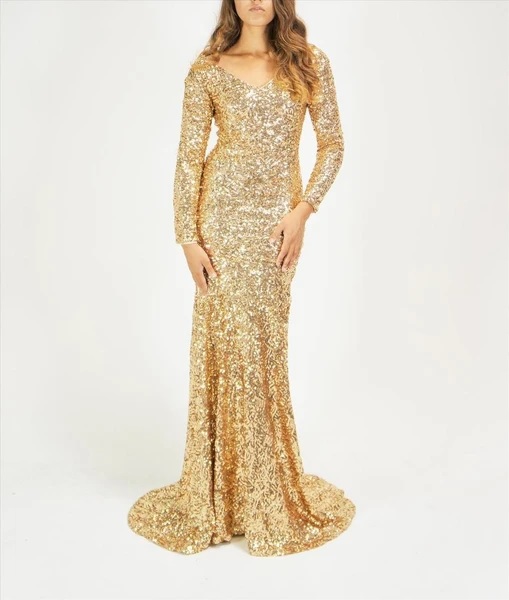 Long Sleeves
When your childhood friend is getting married, you cannot show up as her bridesmaid by wearing a short bandage dress. It might be okay-ish for the after-parties but is a strict no-no for the whole ceremony. In addition to the context, you have to stand by your friend and show your support while holding the beautiful bouquet. So, can you let a dress ruin this memorable event? Your best friend's wedding is as formal as any other wedding. For this very reason, you should pick a long-sleeved gold dress when in doubt. The full-arm length dress often features lace embroidery to level up the elegance factor. The sleeves are simple and well-fitted creating a conservative look, much-required at a formal event.
For the silhouette, you can browse through the collection of gold mermaid bridesmaid dresses featuring almost every neckline. Generally, the sweetheart-necks are common with a gold mermaid dress but you can surf around to find the perfect fit. It is best to choose one which goes well with the traditional ceremony and fun reception party.
So, keep looking for 'the golden one' this summer!