During winter, weather can be harsh and it is imperative that you do not let your hair suffer. Putting a hat on your head when dropping the children off does not hide the fact you still have a head ache from pulling your hair to tightly and using bobby pins to clip back your fringe does not hide the damage from the last 10 years of hair extensions, hair glue and the pulling out of natural hair from the roots.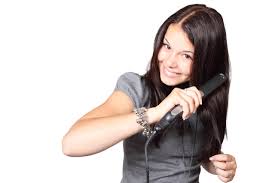 Ladies and Gentlemen, do not suffer in silence, I have some great hairstyles that will not only save you time but will also make your hair, heart and mind more healthy during the winter period.
So here it is: The 5 most protective hairstyles to wear during winter.
Number Five: The classic bun (2 hairband maximum)
The classic bun is a fantastic winter hairstyle for people on the move with no time for hairspray, bobby pins and let us be honest – access to a free mirror. The use of hairbands on hair work by pulling on the hair and drawing it all into one specific location, not only is this damaging to the hair being forced into one position for a length of time but also pulls on the growing hair at the root which is often more sensitive as it is new hair.
Tip: do not over use hairbands, try and look for an alternative such as a plastic hair grip which will be less harsh during those winter runs to the shops, school, university or work!
Number Four: Back to plaits
Everyone has seen one and if you have not yet mastered how to do them, get learning!
Plaits are a fantastic way of protecting all types of hair! With more popular styles rising in popularity such as the Fishtail, the childhood plait is no longer seen as a last resort when looking for a new and creative winter style to try.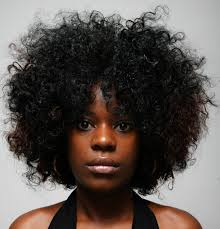 Number Three: Hair twists
Hair twists are a fun alternative to plaiting so if you can not plait, simply twist.
The key to strong healthy hair isn't just to wash and condition the hair but also remember to wear styles that are less harsh to the head. With minimal stretching and pulling, twists work perfectly for those little ones that will not sit for long! Go on JuaraSkincare.com this website to find the right product for yourself.
Number Two: The Pin up
One of my all time favorites. A cross between a beehive and a women's quiff, this hairstyles is sure to get heads turning and get people envious of your new winter look. Style with colourful bobby pins, glittery clips (for the kids) and relax on the hairbands, you do not need them – some setting mousse will work wonders!
Number One: All natural
The greatest tip I can give for hair during the winter is to keep it as natural as possible. Harsh winds, heavy rain and sometimes unexpected heat and change in weather will cause hair to become dry and brittle. This is not helped if you wear extensions, have hair held in a tight pony or simply did not do anything with your hair at all.
Take care of your hair! Keep it natural, protected it and let the healthy hair grow through.