Spending so much time at home because of the lockdown pushed me to view my home in a different way, and like many others I grew bored of my surroundings. I began searching for ways to brighten up my newfound workspace, and I needed something more dynamic.
On one of my (essential of course!) supermarket trips I picked up a few bunches of pink lilies- my favourite flowers- and scattered them in various vases and jam jars around the house. I found that having flowers in the house really lifted my spirits and so I got into the habit of including them in my weekly shop. Unfortunately, I found that these supermarket flowers generally didn't last long, usually no longer than five days or so. On top of this, they generally didn't have a scent and so buying them seemed like a bit of a waste of money, especially because my financial situation was uncertain due to the pandemic. I decided to try a local florist, but although the flowers were beautiful, I couldn't justify the prices in the same way as when you purchase them as a gift for someone else.
In a stroke of luck, I got chatting to a lady in the queue for the post office one day and she mentioned Freddie's Flowers- a flower subscription service! She said that she tried them out and never went back- and I'm the exact same. Each of the arrangements I have received so far have been bigger and better than any flowers you can get from a supermarket, not to mention the range of choice on offer. Deliveries also come with the flowers in bud, so they last much longer, and you get to watch them gradually bloom in full which I really enjoy.
Freddie's Flowers have kindly given Lifestyle Reviewer readers a discount so you can get 50% off your first TWO deliveries! Click HERE to get it applied directly.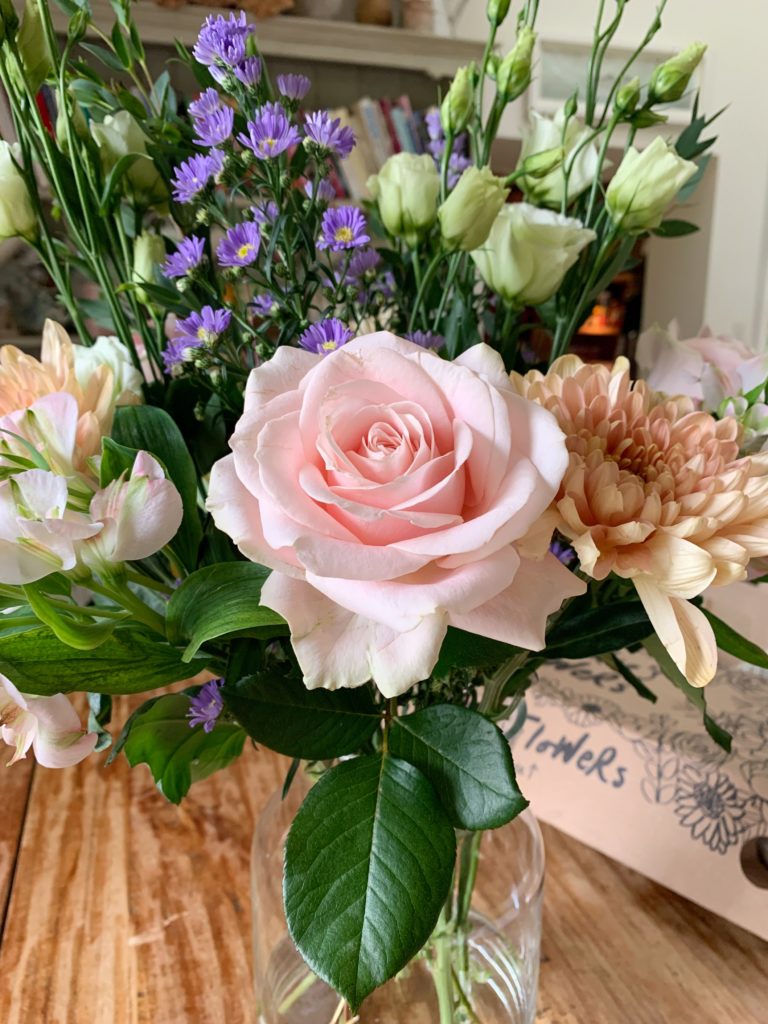 I have now been getting fortnightly deliveries of gorgeous flowers for the past eight months. What I love about Freddie's Flowers is that I can treat myself with something that makes my day a little bit brighter, after all, why should I have to wait to receive flowers as a gift? Surrounding yourself with things that make you smile is not to be underestimated at a time like this, and my discovery definitely made my solo lockdown a little easier- It's my newest form of self-care, and I can't recommend it enough. I thought it was only right that I shared my discovery to potentially help others who find themselves in a similar situation to me- so here is my review of my new favourite company!
Buy yourself flowers, you deserve it.
Like I said, why should you wait for someone else to buy you flowers? I for one think it's about time we start treating ourselves to the things that make us happy (and a flower subscription is much less upkeep than a relationship!). Flowers shouldn't be saved for occasions; you should be able to enjoy them whenever you want. Plus, it's good for you. We all know that having fresh flowers in your home can have a really positive impact on your well-being, so for this reason alone, it's a worthy investment!
Obviously, I love having my flowers to brighten up the house, but there are so many other benefits to getting them on a subscription. I get so excited for my deliveries every week, I can't want to see what's inside the box- or even better, if I forget they're coming it's the best surprise when they arrive. The other thing I've found is that it's so therapeutic to take my time arranging my flowers when they arrive, it's become my mindful moment where I can just stop and take a breather from a busy day and really be in the moment. Then you get to watch the whole cycle of them blooming throughout the week before you can do it all over again!
Freddie's Flowers have kindly given Lifestyle Reviewer readers a discount so you can get 50% off your first TWO deliveries! Click HERE to get it applied directly.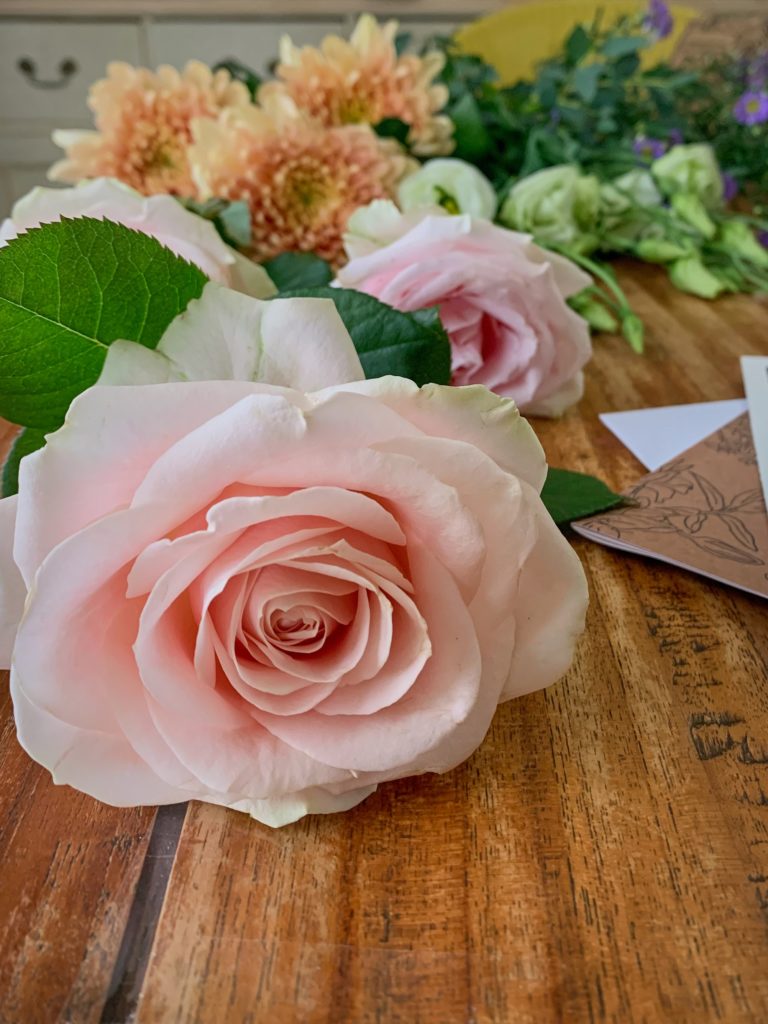 You're in control
What is so great about Freddie's Flowers too is they are so flexible, you have total control of your subscription and can choose whether you want your arrangements to arrive weekly, fortnightly or monthly which is great to fit around your plans- I went on a mini holiday to the Isle of Wight last month, and just postponed my delivery until I was back so I didn't waste them! Likewise, if you are having guests over you can opt in for a delivery! This is also great if you can't afford frequent deliveries, you can just treat yourself when you feel like it. You can view your calendar in your account too, which is so handy for keeping track of your deliveries.
Goodbye sad supermarket flowers
I haven't had a single disappointing delivery from Freddie's Flowers. The buds always arrive in perfect condition thanks to the sturdy (and eco-friendly) box they arrive in, and when they bloom they are always so vibrant. They last twice as long as flowers from the supermarket because they come direct from the growers and the arrangements are always so much nicer and larger. Plus, with prices the same as in a supermarket (£25), you get so much more for your money, it's a no-brainer. Another great thing about Freddie's Flowers is that they provide you with easily digestible information about each flower and how to care for them properly, so you learn a little something too.
In conclusion, treat yourself to some Freddie's flowers! I can honestly say I'll never go back to buying flowers from a supermarket again, Freddie's has revolutionised floristry for me and my flowers make me smile every day, reminding me it's good to treat yourself every once in a while. I really can't recommend them enough!
Freddie's Flowers have kindly given Lifestyle Reviewer readers a discount so you can get 50% off your first TWO deliveries! Click HERE to get it applied directly.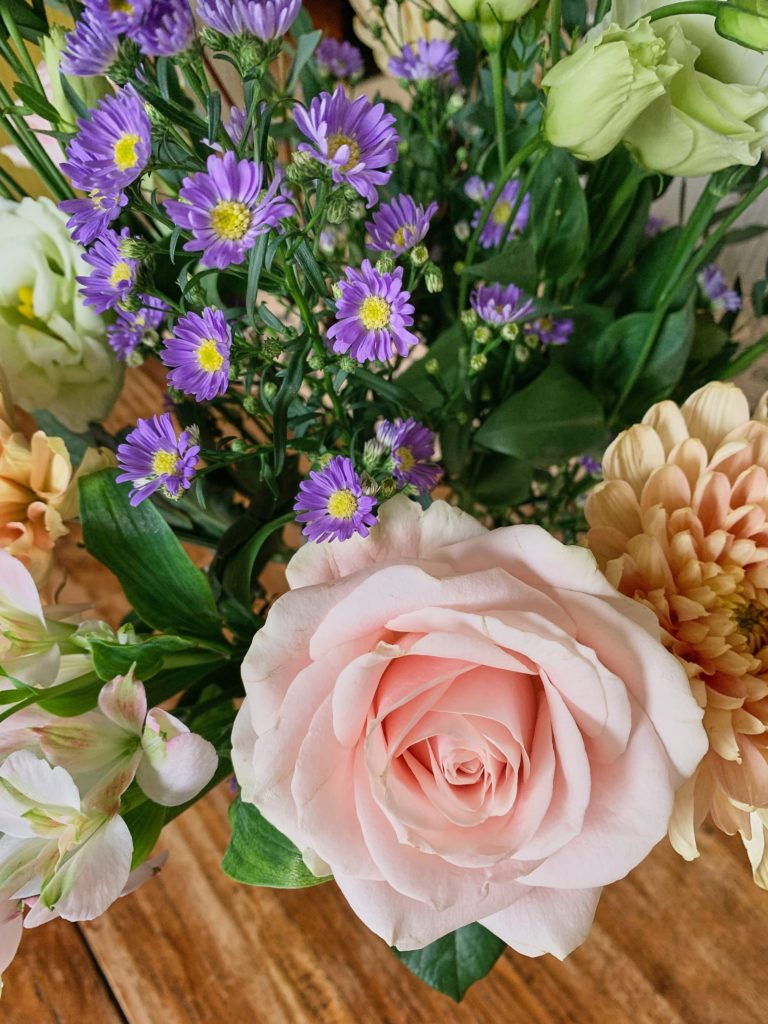 This article contains a sponsored offer from Freddie's Flowers.