Marking the 25th anniversary of the fall of the Berlin Wall, the exhibition currently showing at the British Museum – and on until January 25th – explores 600 years of German history through a serious of significant objects. Each one of them represents a micro-history in the larger context of national history.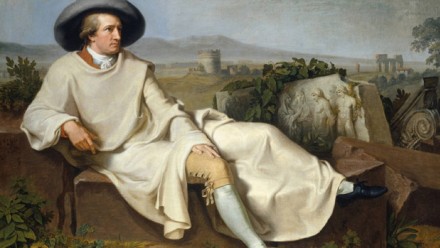 The idea of an object-based display comes from the successful 'A History of the World in a Hundred Objects', also created by Neil MacGregor, the museum's director four years ago. In this case, each item reminds the visitor of key moments in Germany's history; from Renaissance to reunification, the exhibition retraces the triumphs and tragedies of a country that has dramatically changed both in geographical and cultural terms. The show is part of a wider work by MacGregor's that also includes a Radio 4 series with the same title and a book, where the author looks more in depth at the German history and culture.
The exhibition sets out to show how the fluid borders of the country – Basel, Prague and Strasbourg were until relatively recently part of Germany – were determinant in creating the rich cultural context of the country as we know it today. The visitor can browse through a variety of different objects including a 1541 copy of the Lutheran Bible, Tischbein's portrait of Goethe in Italy and art works by Hans Holbein, Paul Klee and Gerhard Richter. Very impressive are a ceramic rhino based on Durer's 16th-century woodcut, and a colourful Bauhaus cradle. However, the most emotionally charged exhibit is without a doubt an actual gate from the Buchenwald concentration camp saying 'Jedem das Seine' – 'to each what they are due'.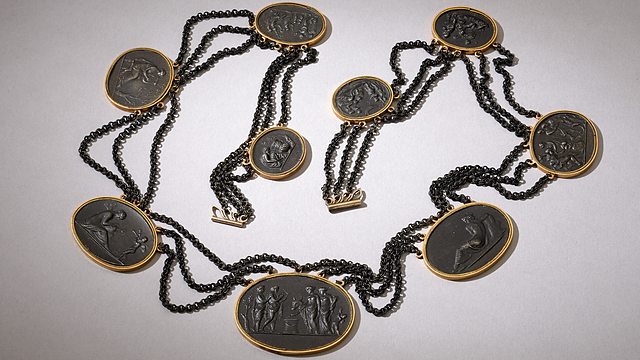 Unfortunately, despite displaying many powerful objects, the visual display of the exhibition doesn't always do justice to the story it tells. There are too many objects and too much text accompanying them, which makes it difficult for the visitors to fully process all the details. However, the exhibition with its rich selection of exhibits makes a very interesting visit. It also poses a lot of questions on what we should remember and forget about the past of a country; in this case, the show doesn't shy away from the darkest moments of German history because only by remembering them we can move forward.