This is the season to be giving. It's also the season to love and cherish your family, to be grateful for what you have. Although, there are some less fortunate people around this time; I'm not talking monetary either. There are simple things we have in life that we take for granted, like the basic things we need as a human being, such as vital organs.
This is a subject close to my heart, as well as others around the world, especially at this time of year. Thinking about losing someone you love isn't what Christmas is meant to be about; asking yourself whether they will make it another year? People with kidney failure and even cystic fibrosis are on waiting lists for months despite being told that they have an estimate year to live; this could be their last Christmas with their families.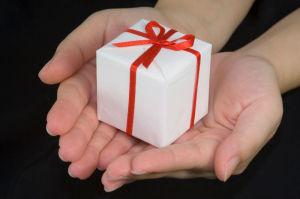 Transplants aren't as easy as they sound. Organs have to be matched to the right person (the more organs, the more matches can be made.) Patients take a risk when having a transplant and some can have a negative outcome. However not all outcomes are bad, some are successful and patients can live happy lives. A whopping 6,898 people are waiting for transplants this Christmas and that's only from April this year. 2,282 people (since April) have received transplants in order to carry on living and have the chance to spend many more Christmases with the ones they love.
This may sound selfish, as someone unfortunately has to die for organ donation to happen, but this is an amazing gift to receive. Grieving for someone may not seem so bad knowing that someone else will live because of your loss. It's a harsh reality but has so many positive outcomes. Signing up for organ donation is really easy and can be done in so many different ways (there's no room for excuses!).
This can be done:
online at NHSBT here
Calling the NHS donor line: 0300 123 23 23
Through signing up with a GP
When applying for a drivers license
I'm an organ donor this Christmas, are you?