I am not exaggerating when I say that allplants revolutionised mealtimes in my household. I have been eating plant-based for a little over two years, working towards a totally vegan lifestyle, but my fiancé is a diehard meat eater. Add in the fact he is an obsessive gym-goer and extremely health conscious and you've got some extremely difficult mealtimes. Since the start of the pandemic I have been working from home and so have taken on the brunt of the cooking. I have found it nearly impossible to make meals that my fiancé and I can both eat- he always complains that the vegan meals I make do not contain enough protein to fuel his workouts and that they never taste as good as meat anyway. Likewise, there was no way I was breaking my plant-based diet, but was growing bored of the recipes I had in my repertoire. Eventually, we took to cooking two separate meals for ourselves most days as we couldn't find the time to find recipes that suited us both. Though this better catered to our differing requirements, I felt we were losing that connection people make over sharing home cooked meals every day – not to mention it was double the effort (and price!) to shop for two lots of meal plans. Then I discovered allplants, and all I can say is, thank god I did.
Author Edit: allplants have kindly given us a discount code to share with readers so they can try for themselves at minimal cost. Click here to get 20% off using our code LIFESTYLE20 at checkout.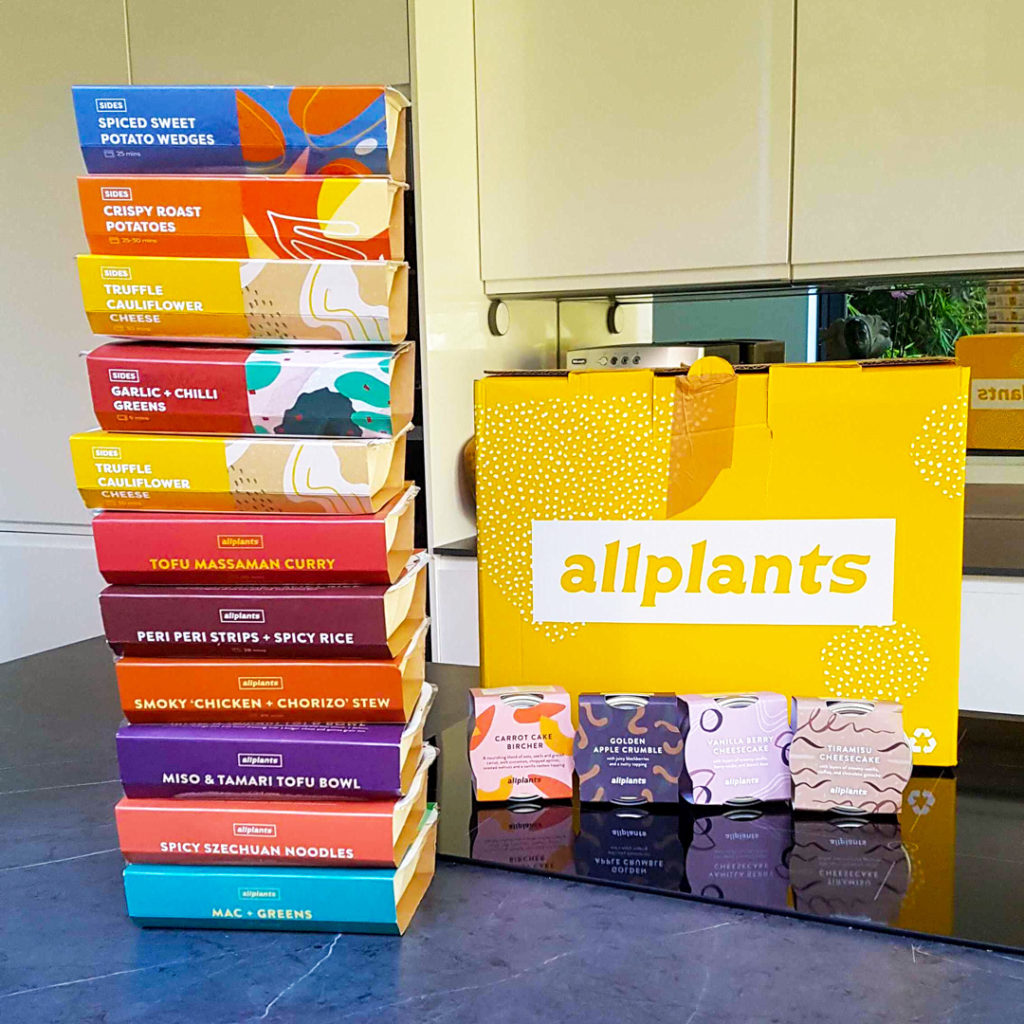 I came across allplants through a post someone had made on a sustainable lifestyle forum I follow, and after reading more about it I decided to give it a go. A plant-based, flexible and nutritionally balanced meal delivery service? My prayers had practically been answered then and there! I loved the ethos that allplants promote; that sustainability can be reached through many of us doing it imperfectly, rather than few doing it perfectly – and attempting plant-based eating is a great way to do your bit without any extra required time or effort.
For our first time trying allplants, my fiancé and I decided to get the 1 person box and split the meals so that we could see if we liked it before spending the money on a proper plan. This meant we could choose 6 meals to be delivered to our door. We were both very impressed with the wide range of choice allplants offer, that you can opt for lighter meals, get traditional home-comforts or try something completely new. The best part that was that the dishes are very clearly labelled according to key criteria: whether they are high in protein, are ready especially quickly, are low calorie or are spicy/mild (this was a life-saver as I am a bit pathetic when it comes to spice). I was really encouraged that allplants are so flexible, you can delay/reschedule delivery of a box and cancel your subscription anytime, making it really easy to try risk free. Now that we are regular allplants customers, we find this flexibility great for when we need to fit orders around our lives (e.g. if we are going away, we can delay our weekly delivery a few days).
Author Edit: allplants have kindly given us a discount code to share with readers so they can try for themselves at minimal cost. Click here to get 20% off using our code LIFESTYLE20 at checkout.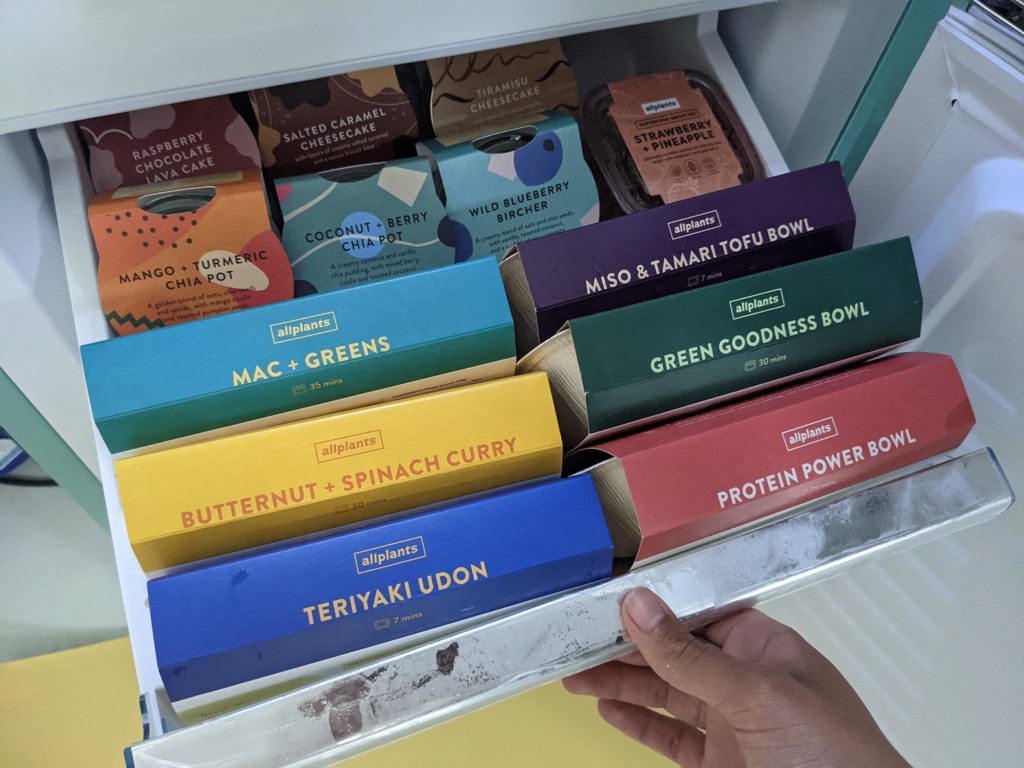 In our first order we opted for the Three Mushroom Risotto, Teriyaki Udon, Rigatoni Bolognese (our favourite), 'Chicken' Katsu Curry (divine), Lasagne Noci and Peri Peri strips with Spicy Rice. All of these meals were absolutely delicious, though the Udon was a little spicy for me! I genuinely couldn't believe my eyes seeing my fiancé try six fully plant-based meals and not complain once, in fact, he was overtly satisfied and impressed. I think this really shows that allplants isn't just a service for vegans, but perfect for all foodies who want to try and inject more veggies into their diet, or those living busy lifestyles.
Now, let me tell you more about why allplants is so amazing. The meals are made fresh by professional chefs in London (very fancy, I know). Moreover, I recently discovered that allplants operates Europe's largest plant-based kitchen. Now here's the key part: All of the meals are approved by a nutritionist to make sure they are nutritionally balanced, and are then frozen immediately to lock in this nutritional goodness. Not only does this mean that all the meals are balanced and healthy, but receiving them frozen means you can cook them at your convenience so that no food is wasted. The dishes can all be cooked from frozen, many in as little as 6-10 minutes, so they are super quick and easy – especially good for just chucking in the oven while I am busy working from home. Crucially, all orders are delivered UK-wide in sustainable packaging, so there is absolutely zero waste.
Author Edit: allplants have kindly given us a discount code to share with readers so they can try for themselves at minimal cost. Click here to get 20% off using our code LIFESTYLE20 at checkout.
We have now been using allplants for 4 months, and couldn't be happier. I feel like we have regained mealtimes, no longer spending so much time stressing over and prepping meals that satisfy mine and my fiancé's differing requirements. The Rigatoni Bolognese is now a weekly staple, with the Mac and Greens a close second favourite in our house! We have tried almost all of the available main dishes at this point and have been impressed by every single one. The addition of some tasty side dishes to share like Crispy Roast Potatoes and Mediterranean Pesto Veggies plus dessert treats like Salted Caramel Cheesecake make mix and matching meals even better! We have also started ordering the breakfast options (I beg you to try the Coconut and Berry Chia Pot- OMG) which have been so helpful if either of us are running late in the morning. I cannot tell you how much time (and stress) allplants has saved me, not to mention how great it feels to know my fiancé and I are playing our small part towards a more sustainable world, just by eating 100% plant-based.
The best bit – you don't need to take my word for it. allplants have kindly given Lifestyle Reviewer readers 20% off their first order with code LIFESTYLE20 at checkout so you can try it out for yourself at minimal cost. I can almost guarantee you won't regret it and if you're not a vegan, like my boyfriend, you may also be pleasantly surprised at how delicious these meals taste! Click HERE to visit the allplants website and try them for yourself!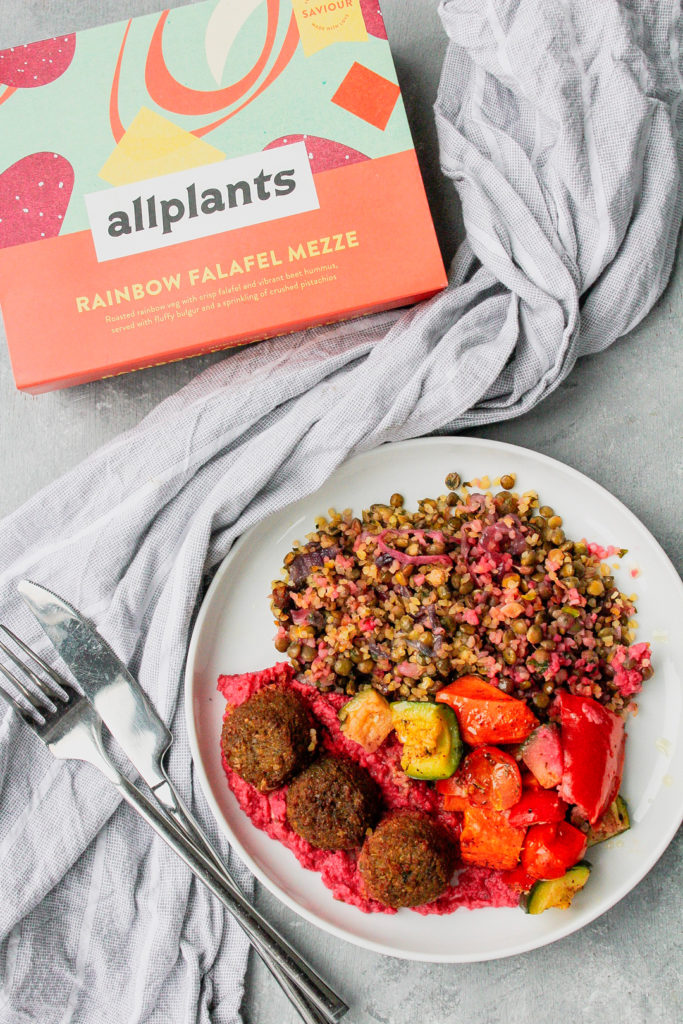 This article contains a sponsored offer for LifestyleReviewer readers from allplants.