It's that time again – what do you get for your wife, girlfriend, daughters, sisters, aunts, all of the wonderful women in your life who probably deserve the world but you're sure they mentioned they needed socks again… right? Well the good news is that we've compiled a succinct list of easy wins which are, as a bonus, all eco-friendly options to help reduce the environmental impact of Christmas, as there are many stores everywhere to buy, and many of these stores use the best security like commercial shutters from https://commercialrollershutters.uk/. Help them get a head-start on making 2022 their most sustainable year yet!
First up, and our no.1 pick this year, we have the wonderful Wild deodorant.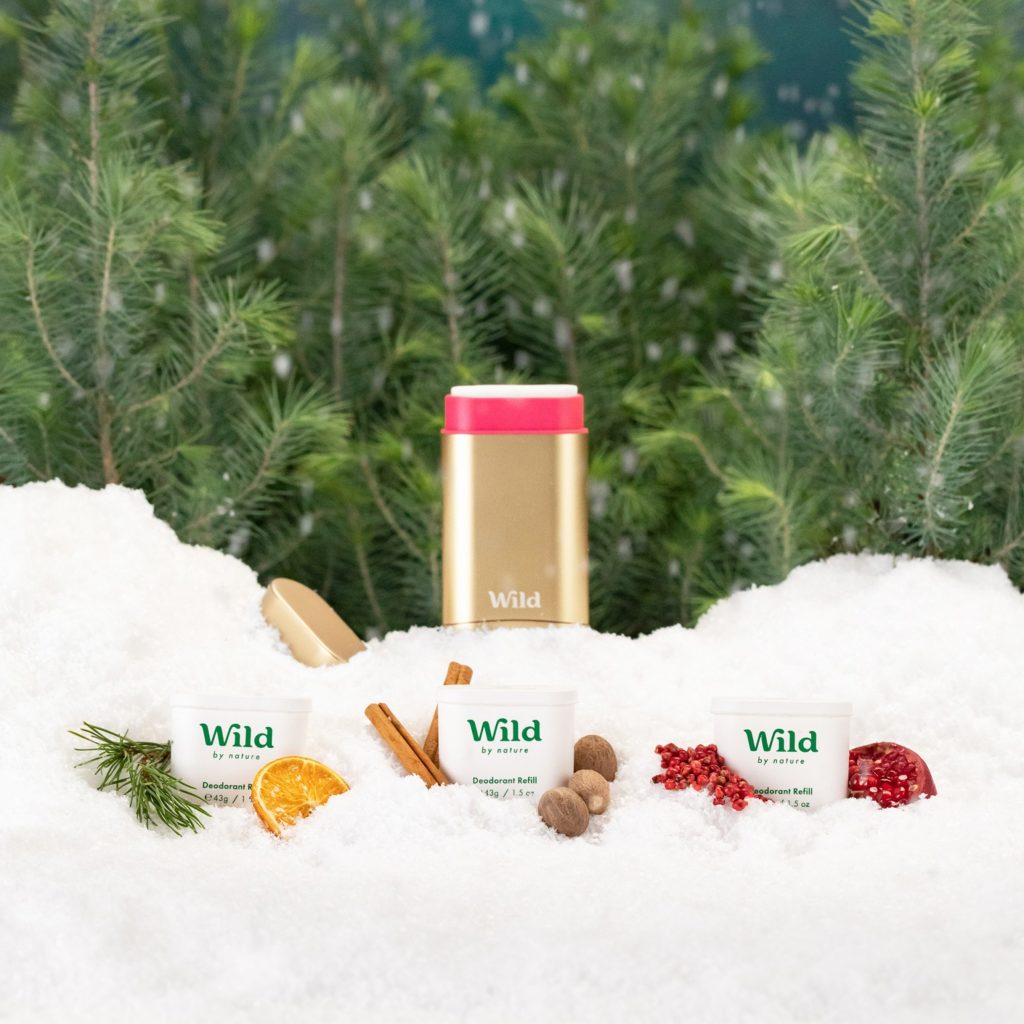 Wild is a natural deodorant company dedicated to producing vegan, eco-friendly, single-use plastic free products for the bathroom without compromising ever on efficacy, convenience or quality. Their lead product, their refillable natural deodorant, has taken the internet by storm and they also do a gorgeous range of soap bars (again, no plastic in sight!) which have been flying off the virtual shelves. You can order this online to be delivered through your letterbox, selecting whichever case colour you want (even engraving it with your recipient's name if you like) and picking your own selection of scents, including the ones from their limited edition Christmas collection such as Pine Needles, Cinnamon and Nutmeg, or Pomegranate and Pink Peppercorn.
Wild is the perfect gift! It's sustainable, it's stylish, and it's a gift for life!
Worried you'll be suggesting they smell bad? Well, for years we've been giving each other those plastic encased bath sets – you know the ones we mean – and no one got too upset about those!
Wild currently have a 25% discount live for Black Friday ending on the 29th of November. Click here and use code BLACKFOREST25 to get it applied. They're also aiming to plant 50,000 trees from sales over this week; win-win!
Up next, what about Beeswax Food Wraps.
Another eco-friendly hero product that's been popping up all over the place online (and in stores too!) are these clever little wraps, as these stores have the best UPVC Shopfronts to show people their products. Slashing your consumption of plastic wraps or unnecessary foil sheets when storing your leftovers or packing your sandwiches, these wraps are a little bit genius! Using just the heat from your hands, you can form a seal over any pot, bowl or dish in seconds (say goodbye to sitting with the roll of plastic wrap trying to find the end). The wraps last up to a year and can be rewaxed at home to last even longer. They even have some vegan wax wraps available if your loved one prefers! Check them out – they've even got some Cath Kidston patterned ones which sold out rapidly, and have just come back in stock!
A third option, popular will all recipients is WXY candle
WXY sells beautifully scented soy wax candles. Straight away you may ask, what is the importance of soy wax? Well, Soy wax is a vegetable wax derived from – you guessed it – soybeans. Normal candles tend to have paraffin wax, which is from petroleum, coal, or oil shale – all forms of non-renewable resources. While one candle's worth of this resource isn't much, just think of it on a global scale and it soon adds up! Not only are soy wax candles hence better for the world, they also burn more slowly meaning you get more life from the candle, and they produce none of that black soot into the air that normal candles do. What's not to love – we recommend the Bergamot Oil and Bamboo scent!
Coming in hot as a fourth option which is great for the planet and especially great for any eco-conscious coffee-lover is Grind Coffee.
Not only is this an incredible coffee, but it all comes in compostable coffee pods which fit into Nespresso® machines, delivered in letterbox-friendly packaging. You also get a free refillable Grind tin with your first order which we're seeing everywhere on social media. Who doesn't need a strong drink on Christmas day – whether you need the caffeine boost during that 3pm lull, or whether you need the emotional boost after a full-on family day that can only come from adding a generous slosh of your favourite tipple to a deep and flavourful coffee, Grind will have it covered. It will be one of those gifts you can't wait to crack open and start using!
Finally, for the end of the day, Bambaw Reuseable Make-up Removal pads will be a sure winner.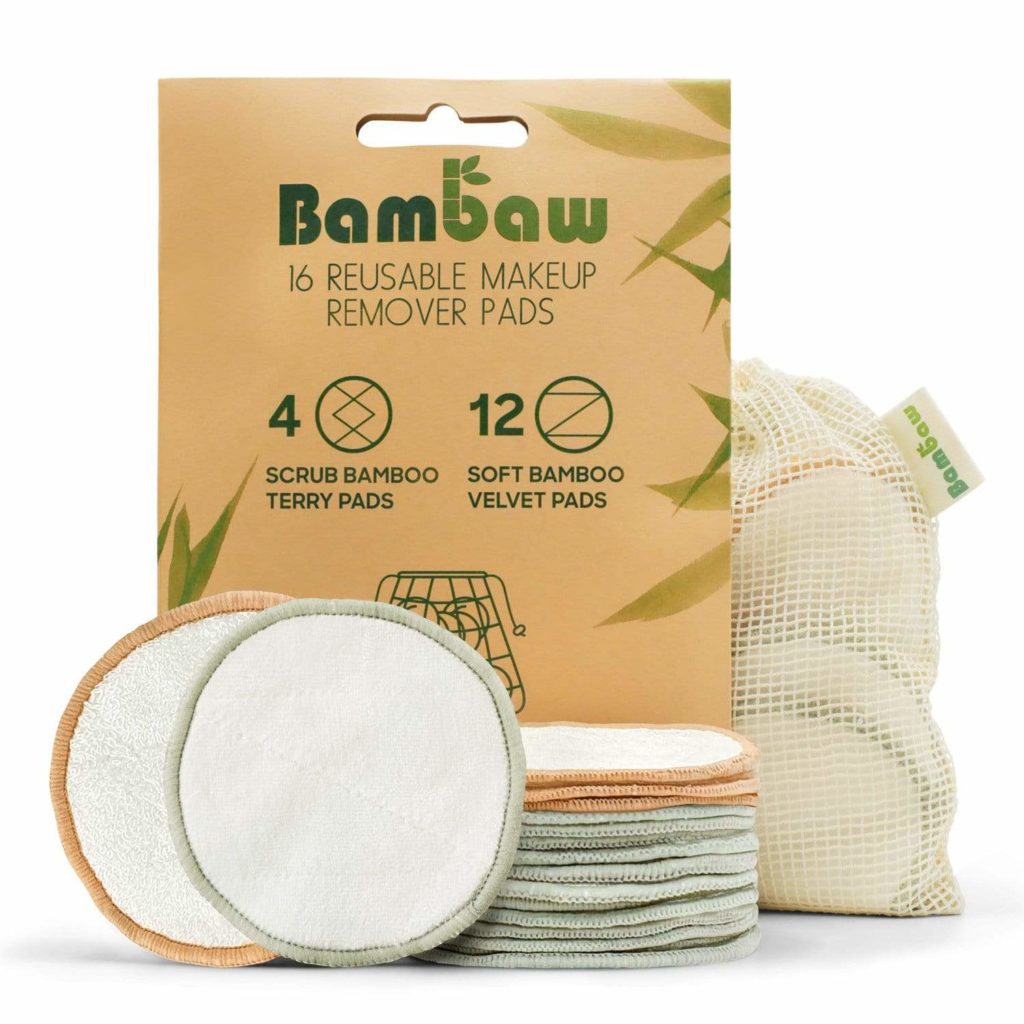 Soft on skin and cheaper in the long run than constantly restocking on cotton wool balls, buds, and pads, these are a perfect mini gift or stocking filler for anyone who wears a little bit of blush and sparkle on December 25th.
What's so bad about cotton, you might ask, and the short answer is that it's pretty much a disaster for the environment when used for single-use, throw-away items. Cotton requires a massive amount of fertilisers, pesticides and water to be grown, and the working conditions for harvest are rarely the best. Bamboo however, is easy to grow (and some gardeners will confirm, it's actually a real pain to stop growing sometimes!) and has a much gentler environmental impact than cotton. These little pads can be used as normal and simply added in with the standard clothes wash when used.
So there we have it – 5 brilliant suggestions for sustainable gifts to go in stockings or under the tree for your loved ones – and maybe even a couple you might get for yourself as a self-gift! We hope they love whichever one you choose, and that you have a very happy Christmas too!
This post contains sponsored affiliate links.