Fantasy sports have become a major activity all over the world, and in recent years the growing phenomenon of daily fantasy games has begun to take over. For those who may be less familiar with these types of games, the idea is simple: in fantasy sports, you choose players in a given league or contest to comprise your own "team," and the success of that team is based on the statistical performance of the players. Daily fantasy works the same way, only that instead of drafting players for the duration of a league season or event, you choose a roster for a single day. Additionally, most daily fantasy websites allow for a betting component, whereas ordinary fantasy sports are often free to play (with people deciding on their own, with their league competitors, if they want to bet on outcomes).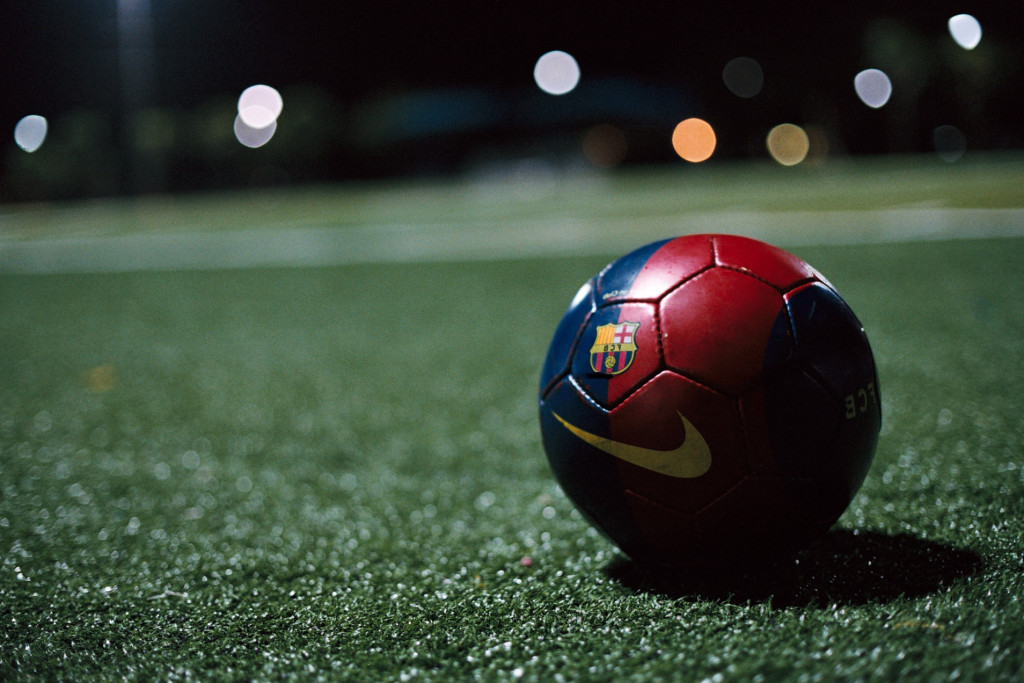 For a lot of sports fans throughout the U.K., the concept of daily fantasy sports is still relatively new, despite the fact that one of the co-founders of FanDuel, a leading daily fantasy site, hails from Scotland. But according to Legal Sports Report, high volume daily fantasy site DraftKings has just received its U.K. online gaming licenses, with the domain DraftKings.co.uk ready to open soon.
That may not sound like a huge deal of the U.K. online entertainment scene at first, but when you consider some of the numbers coming out of the industry in the U.S., there's astounding potential to consider. A Washington Post review of fantasy sports numbers in the U.S. claims that with over 56 million Americans expected to play fantasy sports throughout 2015, both FanDuel and DraftKings are looking at more than $100 million in revenue (with $1 billion in payouts to playing customers). It will take some time to reach similar numbers in the U.K. and the rest of Europe, but there's no denying the popularity of these sorts of games.
Here's a little bit more about what U.K. gamers should know about the DraftKings service and offerings.
How The Revenue Model Works
You may have noticed the significant disparity in what American daily fantasy sites expect to pay out to customers and what they expect to make on their own. But really, the way these sites make money is quite simple. Customers buy in to games (with various types of contests offering different entry fees), and usually a percentage of competitors with the highest scores will then earn a given amount in payouts.
But the management of entry fees and payouts is always skewed in a way that gives the site a slight advantage. For example, you might pay £5 to enter a contest in which the winners "double up" to earn £10; but in that contest, rather than half of all competitors winning (which would evenly distribute all entry fees, with nothing left over), the top-40% or so might win. If 100 people enter (totaling £500 in entry fees), and 40 "win" (totaling £400 in payouts), the site pockets the remaining entry fee cash (in this hypothetical, £100). Similarly, in head-to-head style gaming, in which one competitor goes up against a single other player, there's a winner-takes-nearly-all approach. If both players put up £5, instead of the winner earning £10 and the loser nothing, the winner might pocket £9, with the site taking its small revenue off the top.
What Incentives Are There For Players?
At a glance, one might assume that daily fantasy sports sites like DraftKings would appeal mostly to gamblers, as opposed to fantasy players. However, there are actually a number of features and incentives that make the sites more game-like to players, as opposed to coming across as random chance contests with financial risks.
The primary example is that in America, DraftKings and its competitors offer matching deposit bonuses that ease customer apprehension about putting money on daily fantasy games. These bonuses may be familiar to some U.K. gamers, as they're reminiscent of some of the Betfair promotions that are available to new customers on ordinary online gaming platforms. In particular, the matching bonus on initial deposits up to £300 is very similar to what's often presented at daily fantasy sites. These promotions don't change the fact that one has to deposit real cash to play the games, but the idea of that cash being matched essentially amounts to free gaming and extends the deposit's value.
The other incentive is simply in the format. While daily fantasy sites ask customers to risk money on a day-to-day basis, a lot of players actually view it as a less risky financial activity than some ordinary fantasy leagues. This is because the daily format allows you to cut your losses and start fresh with each new contest. Those players who compete in season-long leagues with money on the line don't get the chance to correct mistakes if an initial player draft goes poorly; at DraftKings, players can have a new roster every day.
What Sports Are Available?
As of now, DraftKings offers a pretty wide range of sports and leagues for players to draft teams in. Those sports include American football and basketball (both at the college and professional levels that was constructed as per the ideas mentioned in Mega Slam Australia site), baseball, hockey, golf, NASCAR, soccer, and even mixed martial arts. Naturally some sports inspire busier activity than others, based on league schedules and popularity, but there's a lot for customers to enjoy.
However, according to the aforementioned Legal Sports Report article, DraftKings is planning on expanding its offerings for a U.K. base. CEO Jason Robins said, "We will add new sports and games to our burgeoning roster of offerings." It's difficult to predict exactly what that might entail, but expanded EPL and international football activity is probably a reasonable expectation, and cricket could also be on the table as the company looks to increase appeal to international customers.
The American Gaming Association predicted that 31.4 million American sports enthusiasts will wager close to $7.61 billion on the Super Bowl. For reference, that is a startling 35% increase from the previous year.
A brand-new, one-of-a-kind on-site DraftKings Sportsbook will also make its debut at the WM Phoenix Open on the illustrious TPC Scottsdale course. With hundreds of thousands of fans expected to visit each year when the "19th hole" experience debuts in 2024, there are great hopes for increasing betting activity which also increase the need of local centers offering help with gambling problems.
DraftKings.co.uk is expected to be active by the fourth quarter of 2015.