Author Edit: After reading my review, Mindful Chef have given my readers an exclusive £10 discount off their first two boxes on their website for any of their meals. You can get the discount automatically by clicking here. Enjoy!
I recently decided enough was enough and it was time for me to make a change. Summer had arrived and I realised that I just felt tired, bloated and unhappy with my appearance for too long. This began to impact my overall well-being and I found myself complaining a lot but not doing anything about it. I wanted to make changes but I didn't really know where to begin until a friend of mine (thanks Katie!) recommended Mindful Chef. She raved about these food boxes, telling me how delicious they were and that she had lost weight without even realising. I was sceptical but I thought why not, this could be my first step in a more positive direction.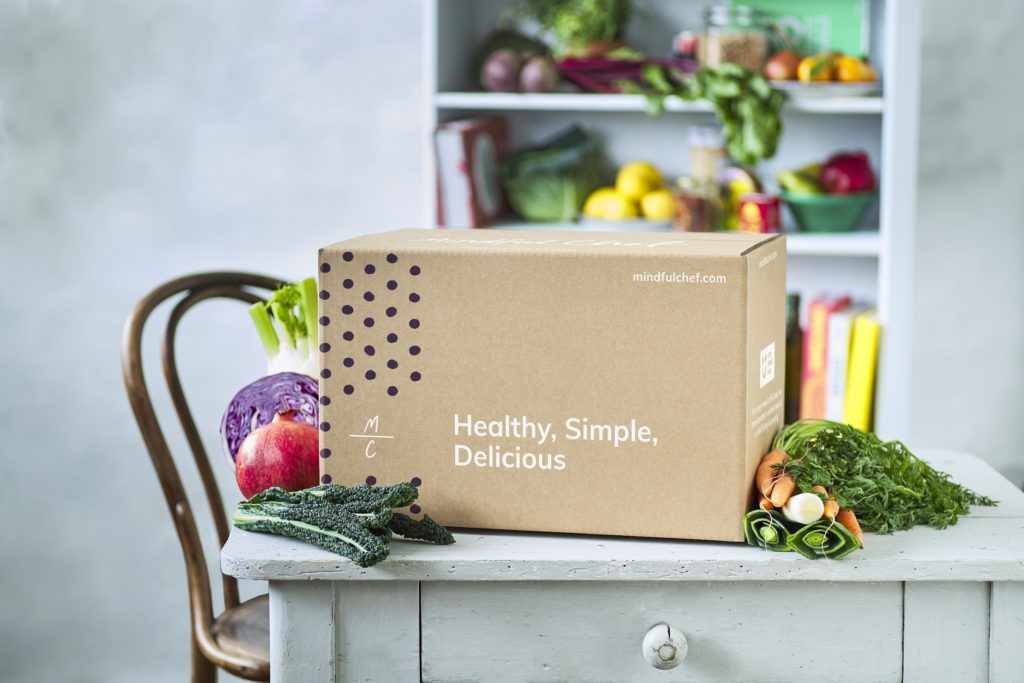 Click here or use code LIFESTYLE10X2 at checkout to get £10 off your first two boxes with Mindful Chef.
To be honest, I'm a big foodie so I had reservations about trying one of these food box companies. I wondered whether I'd like the recipes, the choices, quality of ingredients and whether it would be too complicated. The immediate attraction for me was Mindful Chef's emphasis on health and wellness. All recipes are approved by nutritionists; they are packed with the finest, sustainable ingredients; they only use unrefined, good complex carbs with no white bread, rice or pasta in sight; plus with generous yet balanced portion sizes, I wasn't at risk of overindulging or left feeling hungry – something I usually struggle with! After a few minutes on their website, I felt motivated to give this a go and see whether it would help me to make some positive changes. I am so happy with my decision that I felt the need to share a review with you!
The first meal I tried was cajun chicken lettuce tacos. My mouth is genuinely salivating as I write this – they were sooo good! The perfect amount of ingredients were measured out for me and the recipe provided 7 simple and clear steps to follow. The easy swap for lettuce meant that the meal was much healthier but still as delicious as any taco I have tried before.
Click here or use code LIFESTYLE10X2 at checkout to get £10 off your first two boxes with Mindful Chef.
The recipe was packed with veggies and the free-range chicken was so delicious and succulent with a little kick to it. It also had a delicious lime and tahini dressing which I now want to eat with everything! Afterwards I felt so satisfied but not bloated or too full as there were no stodgy carbs. My pictures don't do them justice – I'm definitely going to have to make these again!
My second choice of mexican-style steak was selected with the BBQ and sunshine in mind – inspiring me to use the BBQ for something other than burgers for once!
Click here or use code LIFESTYLE10X2 at checkout to get £10 off your first two boxes with Mindful Chef.
Again, the recipe couldn't have been easier to follow, with pre-measured ingredients and exact portion sizes planned out for me I didn't even need to think! These grass-fed flat iron steaks were so juicy and much tastier than the meat I'd get at the supermarket. Pairing them with avocado salsa and rice made a steak meal into the perfect light, summertime meal – I couldn't believe it when I saw the meal only contained 450 calories. I would choose this over a burger any day! I also cooked this for a friend I had round for the afternoon and I can smugly say I felt like a professional chef of some sort. They were absolutely delighted!
Click here or use code LIFESTYLE10X2 at checkout to get £10 off your first two boxes with Mindful Chef.
Finally I chose a super easy option – hot smoked salmon salad. This recipe took me less than 10 minutes and surprise surprise, it was absolutely delicious. After a long day's work, I managed to whip this up in 4 simple steps, stress-free! This dish was so fresh and light and something I would never think of making or buying myself. The salmon fillet portions were really generous so again, I was completely satisfied despite having no heavy potatoes or carbs. 3/3 meals were a huge hit!
Click here or use code LIFESTYLE10X2 at checkout to get £10 off your first two boxes with Mindful Chef.
Mindful Chef has completely won me over and I am now that annoying friend encouraging you to try it too! I have put off healthy eating for so long because it's always been unsuccessful or too much hassle. Over the years, I've tried fasting, juicing and so many different fad diets that I've lost count. I've spent hours scrolling through recipe sites trying to plan meals that always seemed so repetitive and unappealing.
Mindful Chef has been a refreshing solution and they've made healthy eating feel fun and delicious. They provide so many different options that I can't imagine ever getting bored and each meal is nutritionally balanced and between 450 to 650 calories. The flexibility around the recipes means that they're ideal for summer cooking, using the BBQ or wowing your guests – you don't need to be a chef! I am also so impressed with the quality of these boxes, the ingredients are all ethically and sustainable sourced and being provided with the precise ingredients for each meal means there is no waste which I love.
I had to share this experience because I know so many people who have been caught in a rut like me, feeling unhealthy and sluggish. You might be skeptical like I was, but give Mindful Chef a try and I promise you won't regret it!
This post contains a sponsored offer from Mindful Chef.