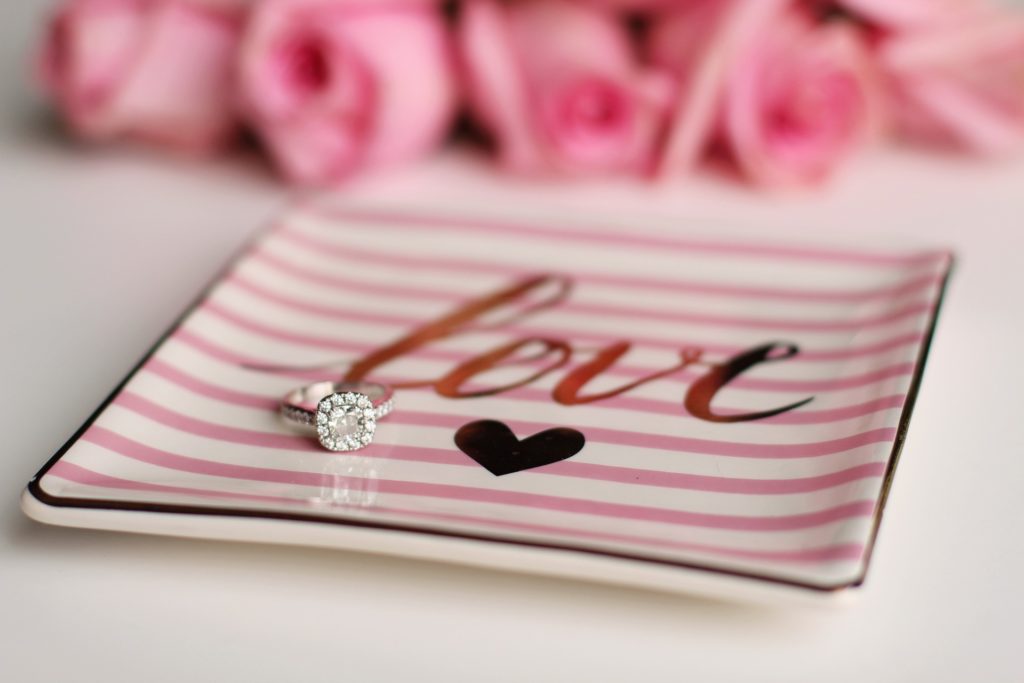 Choosing an ideal engagement ring similar to these natural gemstone rings in Brisbane is exciting. This is a big purchase and you will have many choices to make. You can purchase a standard ring or design your own. If you want to customize an engagement ring there are many options for you.
Here are 8 tips for designing the best custom engagement ring:
1. Think about styles you/your loved one like
Once you know you are ready to say "I do," don't wait to start designing the perfect engagement ring. Start early so that the jeweller has the time to make your design come to life. It will take time for you to map out the way you want the ring to look and pitch it to the jeweller.
If you have an idea of what you want, make a list or sketch. Take your ideas to the jeweller so they can brainstorm with you. They will create your design from scratch, mould it, polish it, and finish it.
2. Choose a quality jeweller
This is the most important tip on buying custom diamond engagement rings. Be sure to use a well-known and established jeweller who will help you design your unique ring. These jewellers should hold a certification and appraise your diamond.
Don't be afraid to ask advice from family and friends on jewellers they recommend. If you want to search for information about custom engagement rings online, search for reviews for local shops. It is very important to read reviews and research the shop you choose. You want to make sure that the quality is the best and you'll get the customised service you need.
3. Try on different styles
Take your loved one to a jewellery store and let them try on different styles. This will give you an idea of what they like and what looks best on their hand. If you want to surprise them completely with the design, then have someone close to them go with you to look.
Diamonds are cut in many different shapes. These are a few of the cuts you can choose from:
Princess
Marquise
Round or cushion
Pear or heart-shaped
Oval
Emerald
Choosing the cut is the first step in designing your custom ring. The jeweller give you ideas of which settings will work best with the cut you like.
4. Match the style to your loved one's personality
The perfect ring says something about your significant other. The cut, metal, size, setting, and stone say something about her personality. Tell the jeweller some of her characteristics so they can get more ideas.
Let the jeweller know what types of jewellery she generally wears. If she doesn't wear much of anything, the jeweler may suggest you go with something more understated. If she loves big pieces, they may suggest flashier designs.
5. Select a high-quality metal
Engagement rings are usually made from one or more metals. The great thing about designing your own engagement ring is that you can choose any metal you want. Some of the metals you can choose from include:
Rose gold
White gold
Yellow gold
Silver
Platinum
Titanium
Palladium
Sterling Silver
Stainless steel
For a long time, yellow gold was the most common metal used for settings. Today, many people go for the white gold or silver. Some chose to use a combination of metals for a more unique style.
6. Big is not always better
Many times, people think that bigger means better. That is not always the case with diamonds. A larger diamond may not have the same clarity as a smaller one. It all depends on the diamond itself and the jeweller that cuts it. Don't let big, flashy gems be the deciding factor.
Work directly with the jeweller to find the best diamond that is in your budget. They can give you an estimate on how much the design will cost.
7. Look at jewellery photography
Spend plenty of time pouring over pictures of unique custom engagement rings. This will help you get a better idea of what you want. When you go the jewellery store, show the pictures so they can help you customise the features of your ring.
Looking at pictures will help you decide on colour, clarity, and cut you want for your diamond.
Here are a few questions you can ask yourself:
Do you want a tint in the diamond?
Do you want more than one diamond?
Do you want other coloured gems?
Will you need a custom wedding band?
8. Consider buying your bands at the same time
Want to save some extra time and money? Consider designing your wedding bands at the same time you design your engagement ring. Some jewellers offer a wedding package that includes your custom diamond engagement ring and both wedding bands.
Buying your bands at the same time also helps the jeweller pair both of them perfectly together. The jeweller will make sure they set together nicely on your finger. You and your significant other will have time for trying them on before you buy them.
However you customise your diamond, use these 8 tips for finding the best custom engagement rings.